Welcome to Harnham Parish Churches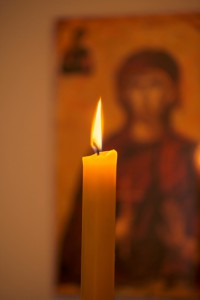 Welcome to Harnham Parish. We are a friendly, growing,  Anglican Christian community that meets in two different churches in Harnham: St George's, Lower street and All Saints, Harnham Rd. Around 100 adults and children meet together every week.
We are part of the Messy Church network; our Messy Church meets one Sunday a month in the Hall, Lower Street.
We are a supportive, friendly group of people, who care about our faith lived out in the community; Living, learning and loving through Christ.
Do come along any Sunday and you will be sure of a warm welcome.
All sorts of groups and activities meet during the week in the hall, in our homes, the local pub and in the church, so there are many opportunities to get to know others and get involved.
We hope that you enjoy exploring our website and if you would like a chat or more information, then feel free to contact me.
Revd Becky Roberts
01722 333564
Harnham Churches takes its responsibilities surrounding the safeguarding of children, young people, and adults who may be at risk very seriously, and works in partnership with the Diocese of Salisbury to ensure that we work in accordance with best practice at all times.
 If you have any Safeguarding questions or concerns you can contact:
Parish Safeguarding Officer: Pam Macklin 0n 07968 207722 email: Pam@dlgi.co.uk
The deputy Safeguarding Officer is Jane Greenaway on 01722328583  email: jeagreenaway@hotmail.co.uk
Alternatively you can contact the Diocesan Safeguarding Adviser,  on  07500 664800 or email heather.bland@salisbury.anglican.org
Our Parish Safeguarding Policy can be downloaded here
Guidelines for all workers Appendix 2
Other Parish Policies can be found under "What are we about"
–  Who we are
–  PCC