Welcome to Harnham Parish Churches
Welcome to Harnham Parish Churches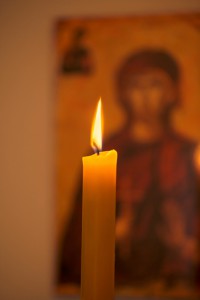 Welcome to Harnham Parish. We are a friendly, growing,  Anglican Christian community that meets in two different churches in Harnham: St George's, Lower street and All Saints, Harnham Rd. Around 100 adults and children meet together every week.
We are part of the Messy Church network; our Messy Church meets one Sunday a month in the Hall, Lower Street.
We are a supportive, friendly group of people, who care about our faith lived out in the community; Living, learning and loving through Christ.
Do come along any Sunday and you will be sure of a warm welcome.
All sorts of groups and activities meet during the week in the hall, in our homes, the local pub and in the church, so there are many opportunities to get to know others and get involved.
We hope that you enjoy exploring our website and if you would like a chat or more information, then feel free to contact me.
Revd Becky Roberts
01722 333564
It is a delight to have been able to gather together to worship in our church buildings again. 
There are limits to the amount of worship we can offer due to those who warden, welcome and ensure social distancing within the age restrictions in the Church of England guidance.  
We would like to reassure people that worship in church is safe as we follow guidelines and part of that means using a booking system so that we can track and trace anyone if needed, just like pubs and hotels do!
We are fortunate to be able to provide alternative services using the outdoor space owned by the PCC that falls within the guidelines. Do book a place for these, which will be services of the word with singing from the 'professionals'.
Service dates for October 2020
18th October 10.30am Outside Service of the Word on the field by the Parish Hall.
25th October  8.00am Communion service at All Saints. 
                           9.30am Communion service at St George's.
For all these services please book by emailing the parish office: harnhamparish@btinternet.com or by calling 07925 108856

Reflections and written services can be found under the  WHAT'S GOING ON tab and by clicking on Regulars Services.   Also under this tab is our weekly notice sheet which contains news
We now have a You Tube site where you can view visual talks, reflections etc 
https://www.youtube.com/channel/UC9V2rf–r5MQuO0nbtVRI2Q
Virtual Church of England Service
https://www.churchofengland.org/more/media-centre/news/archbishop-canterbury-lead-first-national-virtual-church-england-service
Salisbury Cathedral: daily reflection at 5 pm, watch live or later on
https://www.salisburycathedral.org.uk/worship-music-our-worship/daily-reflections-difficult-times
St Thomas's, Salisbury are offering recorded reflections and services. For details:
http://www.stthomassalisbury.co.uk/whats-on/st-thomas-s-online
Romsey Abbey: daily Evening Prayer at 5.30 pm, watch live or later on, possibly other services too
https://www.romseyabbey.org.uk/webcasts/
St Martin-in-the-Fields, London: are live streaming Morning Prayer at 8.30 am and Lunchtime Mass at 1.00 pm, as well as Sunday Eucharist at 10.00 am, all on Facebook Live. Go to:
https://www.stmartin-in-the-fields.org/ for more details
https://www.churchofengland.org/more/media-centre/coronavirus-covid-19-guidance-churches
Harnham Churches takes its responsibilities surrounding the safeguarding of children, young people, and adults who may be at risk very seriously, and works in partnership with the Diocese of Salisbury to ensure that we work in accordance with best practice at all times.
 If you have any Safeguarding questions or concerns you can contact:
Parish Safeguarding Officer: Pam Macklin 0n 07968 207722 email: Pam@dlgi.co.uk
The deputy Safeguarding Officer is Jane Greenaway on 01722328583  email: jeagreenaway@hotmail.co.uk
Alternatively you can contact the Diocesan Safeguarding Adviser,  on  07500 664800 or email heather.bland@salisbury.anglican.org
Our Parish Safeguarding Policy can be downloaded here
Guidelines for all workers Appendix 2
Other Parish Policies can be found under "What are we about"
–  Who we are
–  PCC
If you "click" on the Facebook or Twitter sign below you can see our Social media pages and all up to date photos and news.