Messy church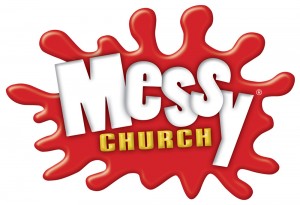 Our last zoom recording for Messy Church on May 9th (second Sunday in the month) has been put onto the Parish YouTube channel and the last activity bags have been delivered…………..
It has been an interesting experience, but we are so very pleased to be planning a face to face this month.
Our next meeting is on Sunday 11th July, 3-5pm in Harnham Parish Hall and will be:
Messy Church does Science
….
…..
CHRISTMAS CELEBRATION
MESSY CHURCH will be with you again on You Tube
on Sunday December 13th at 3pm.
Do go to the Harnham Parish You Tube channel
(via www.harnhamparish.org.uk home page)
and you will find us there!
We will be delivering the usual craft bags to you over the weekend so that you can do the craft activities at home.
Just let Linda know that you will be
watching on 07925 108856 or harnhamparish@btinternet.com.
September 2020.
Messy Church is still happening here in Harnham on the second Sunday each month. In June and July we made a video of activities and stories which can be seen on the Youtube channel via the parish website. In September we held a Messy Church outdoors on the Parish Hall field. To find out more or to be involved with any zoom get togethers please contact Jean Mercer     jean.sandways@gmail.com    01722 324229
Messy Church is a form of church for children and adults that involves creativity, celebration and hospitality.
It's primarily for people who don't already belong to another form of church.
It meets on a Sunday once a month, in Harnham Church Hall between 3.00 and 5.00pm.
It typically includes a welcome, a long creative time to explore the biblical theme through getting messy; a short celebration time involving story, prayer, song, games and similar; and a sit-down meal together at tables. All elements are for, and should include, people of all ages, adults and children.
It's all-age.
It's fun.
It's a church for people at all stages of their faith journey and of any age – a congregation that is as valuable and worthy of investment as any of your other congregations.
It models and promotes good ways of growing as a family: a nuclear family, an extended family, and a global and local church family.